Convocatòria de comunicacions: LXV ANGLO-CATALAN SOCIETY ANNUAL CONFERENCE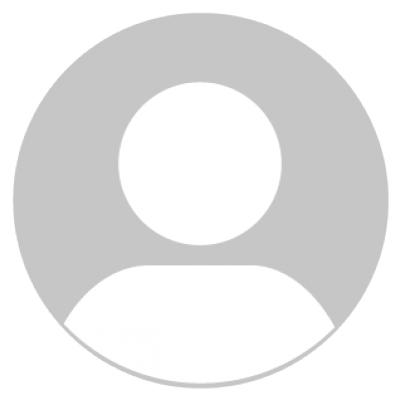 The LXV annual conference will be held at Prifysgol Bangor University from 1st to 3rd November 2019
We encourage members and non-members alike to come to the conference and take advantage of this excellent opportunity to hear stimulating papers, engage in lively discussion and enjoy meeting with colleagues and friends.
Founded in 1884, Bangor University lies next to the Menai Strait at the foot of the Snowdonia National Park, in North Wales. Bangor is the oldest city in Wales, and one of the smallest cities in the United Kingdom, situated in a region of outstanding natural beauty where the mountains reach the sea. It has its own Victorian pier, which opened in 1896, and reaches half way to the Isle of Anglesey. For information about the city and accommodation see: https://www.walesdirectory.co.uk/Towns_in_Wales/Bangor_Town.htm and for details about the surrounding area see: https://northwalestourism.com. Bangor is situated in Gwynedd, the most Welsh-speaking county in Wales and the university offers a unique linguistic environment to study.
The Management Centre offers excellent accommodation and easy access to the conference venue. You will find accommodation to suit all budgets in the city's B&Bs. In addition to this, you will also have the option to book a room in the University Halls of Residence (this option will be available with registration).
The closest airports to Bangor are Liverpool John Lennon and Manchester International. You can travel by private car or public transport (train, coach or bus) to and from either of these airports. For information about Liverpool see: https://www.liverpoolairport.com/transport/rail and for Manchester: https://www.manchesterairport.co.uk/getting-to-and-from/. Alternatively, if you are travelling from Cardiff or the surrounding area you can fly directly to Anglesey airport: https://www.easternairways.com/destination/anglesey.
For further information about the conference, accommodation and programme see http://acs2019.bangor.ac.uk/index.php.en or the Association's website. Should you have any questions contact the conference organiser: Eva Bru-Domínguez (e.bru-dominguez@nullbangor.ac.uk) or Catriona Coutts.
CALL FOR PAPERS
You are invited to offer a paper of 20 minutes' duration at the LXV Anglo-Catalan Society Conference. The paper may treat ANY ASPECT of Catalan culture (linguistic, historical, literary, sociological, political, musical, etc.) relating to all areas where Catalan is spoken.
Note that delegates must be members of the Society at the appropriate level (full, student etc.) in order to present a paper. Those attending but not presenting are encouraged to become members of the Society, but this is not obligatory.
Please send proposals (affiliation and contact details, title and 200-word abstract) by e-mail to ACS2019@nullbangor.ac.uk by 14th June 2019.
We hope to prepare a provisional programme by 5th July 2019 and will notify all applicants as to whether their proposals have been accepted or not around this date.
SCHOLARSHIPS TO ATTEND THE ANGLO-CATALAN SOCIETY ANNUAL CONFERENCE
Given the popularity and success of recent scholarships, we have decided to continue to divide the Anglo-Catalan Society Scholarship into a limited number of awards to encourage students interested in Catalan culture to attend the Annual Anglo-Catalan Society Conference.
Applicants will normally be current or recent students from British or Irish universities who would like to maintain and/or develop knowledge and understanding of Catalan culture, but it is also open to postgraduate students of other universities, provided that they are currently doing research in the field of Catalan Studies.
The award will comprise: membership of the Anglo-Catalan Society for one year (until January 2021), and a contribution towards the cost of conference and travel expenses. Payments will be made on production of bills and receipts further to the submission of a report (see point 6).
Each applicant should provide the following information: 1. Curriculum Vitae; 2. One academic reference by either a member of their department or by a Catalan lector; 3. A signed declaration to the effect that the applicant will attend the full conference and that the applicant will take responsibility for the rest of the funding.
Applications should be sent to Pedro Fernàndez (University College Cork) and Jordi Cornellà (University of Glasgow).
Successful candidates will be expected to submit a report on the Conference to Pedro Fernàndez before 31st December 2019. Bills and receipts should be sent to Dr Eva Bru (Bangor University) by the same date. Late submissions will not be accepted.
7. The closing date for applications is 26th July 2019. Late applications will not be considered under any circumstances.
Font: Jordi Cornellà, Universitat de Glasgow